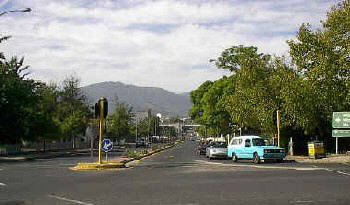 Wellington is situated about 72km north of Cape Town. The town was named in honour of the renowned soldier who defeated Napoleon at the battle of Waterloo.
The town is situated in an extremely fertile valley perfect for the growing of grapes and the making of fine wines. The French Huguenot settlers who were granted farms in this area by the Cape authorities started this.
The town and the surrounding area has many fine buildings dating back to the early settlers. Accommodation is available on most wine farms or close by privately owned establishments. There are many fine restaurants and a superb 18 hole golf course.
The mountain range protecting the town has many fine walks and hikes or drives for the not so energetic.
Wellington offers fine educational training especially in Social, Youth and Missionary work. It is also the only training centre for teachers offering courses in Afrikaans.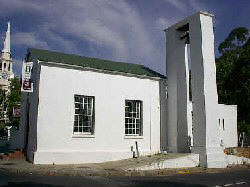 Info Centre
EARLY HISTORY
The area now housing the town Wellington was earlier known as Limit Valley. It later became known as Val du Charron or 'Wagenmakersvallei' (Wagon Makers Valley). The French Huguenots settled there at the end of the 17th Century.

Telephone Numbers
Ambulance
10177

---

Ambulance Private
872 1979

---

Hospital
872 1711

---

Hospice
872 4060

---

Police
873 3333

---

Fire Dept
873 1121

---

Electricity Department
873 1121

---

Water Dept
873 1121

---

Magistrate
873 1145

---

Prosecutor
873 1145

---

Sheriff
872 8057

---

Traffic Dept
873 1121

---

Post Office
873 1377

---

Library
873 1020

---

Information Bureau
873 4604

---

Municipal Offices
873 1121

---

International Airport
Cape Town
934 0407